Medico M.D. Medical and Dental
Dr. Tien Phan D.M.D. and Dr. Nathan Nguyen M.D. founded Medico M.D. with the everyday patient in mind. With a health center that can handle your dental, medical, and weight loss needs, all of your appointments are in one convenient, family-friendly facility.
We provide comprehensive dental and medical care to every patient. We utilize the best equipment sterilization techniques available to dentists and doctors alike. In addition to general dentistry and cosmetic dentistry, we also work with specialists in several areas.
As our patient, you can always expect compassion and respect. We'll address your short-term and long-term medical and dental needs. We promise to provide honest, judgment-free, exceptional care.
Find your local Medico M.D. office to get started!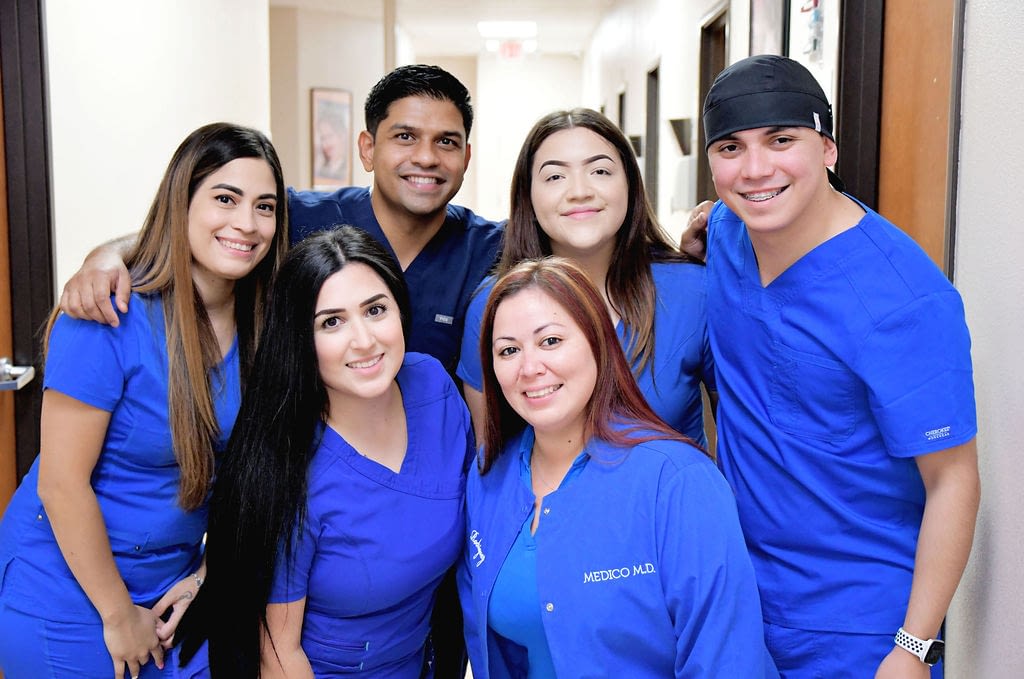 How we serve the community
Community is very important to us at Medico M.D. Through local school and community events, we aim to educate our neighbors about the value of dental health and wellness. We encourage our community members to get frequent checkups, and we partner with other businesses and schools to host events.
At Medico M.D., we're proud to serve a diverse community of patients. Many of our front desk receptionists, dental assistants, managers, and providers are bilingual. We want to make sure you feel comfortable speaking to someone at Medico M.D. about your care options and needs.  
You can always expect compassion.
You can always expect compassion.
When you're a patient at an Medico M.D. practice, expect to be treated with respect. The practices believe in providing comprehensive care. The medical and dental care address both short- and long-term needs. As a result, the practices promise to provide an honest & judgment-free environment. All things considered, it comes down to great care.
The conversation starts by sharing what to expect when you walk through the door of your local Medico M.D. office. Of course, if your questions or concerns aren't answered here, you can always call us at 1-844-9MEDICO
We know that the cost of healthcare can be confusing. In addition to offering in-house payment plans to fit your budget, we also give you up-front cost information on your treatment ahead of time so there aren't any surprises.We are in-network with a variety of insurance plans, and we offer various forms of medical and dental financing with credit available in time frames that fit your needs.